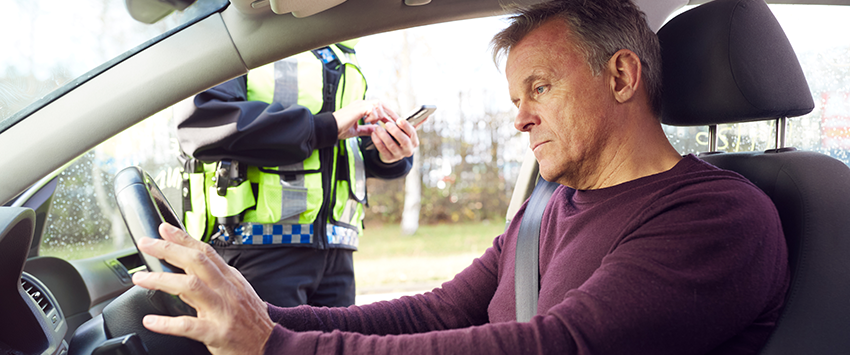 There are two types of Traffic Tickets:
Criminal:

A criminal citation requires a mandatory court appearance and a conviction could result in a jail sentence.  Some examples are: DUI, DWLS/R, or reckless driving.

Civil Infraction:

A civil infraction usually does not require a court appearance and there is no possibility of jail upon conviction.  Some civil infractions do require a mandatory appearance.
CIVIL INFRACTIONS REQUIRING A MANDATORY APPEARANCE INCLUDE:
Failure to stop for a school bus.

Having unsecured cargo which causes serious bodily injury to another.

Any traffic infraction which results in serious bodily injury or death as the result of a crash.

Racing.

Speeding over 30 mph over speed limit.
TRAFFIC TICKET OPTIONS
If you pay the citation you are admitting guilt and points will be assessed on your license.
(See point schedule)
| | |
| --- | --- |
| UNLAWFUL SPEED 15 MPH OR LESS OVER LAWFUL OR POSTED SPEED | 3 POINTS |
| UNLAWFUL SPEED 16 MPH OR MORE OVER LAWFUL OR POSTED SPEED | 4 POINTS |
| LEAVING SCENE OF AN ACCIDENT WITH PROPERTY DAMAGE MORE THAN $50 | 6 POINTS |
| UNLAWFUL SPEED RESULTING IN AN ACCIDENT | 6 POINTS |
| RECKLESS DRIVING | 4 POINTS |
| ANY MOVING VIOLATION RESULTING IN AN ACCIDENT | 4 POINTS |
| ALL OTHER MOVING VIOLATIONS  | 3 POINTS |
| OPEN CONTAINER AS AN OPERATOR | 3 POINTS |
Unpaid tickets can result in license suspension.  In Florida driving while your license is suspended or revoked can result in criminal charges.  Driving on a suspended or revoked license is an escalating offense.  A third DWLS/R can be charged as a third degree felony punishable up to 5 years prison or .
If you received a traffic citation you have three options:
Pay the citation within 30 days.

Attend Traffic School.

Plead not guilty to contest the citation.
PAYING THE CITATION
Paying the citation results in points being assessed on your driving record.
If you received:
12 points within 12 months the DMV can suspend your license for up to 30 days.
18 points within 18 months suspension can be up to 90 days.
24 points within 36 months suspension can be up to 1 year.
If an individual accumulates 15 convictions for moving traffic offenses for which points may be assessed within a five year period the DMV will deem that person to be a habitual traffic offender (HTO) and suspend their driving privilege for five years.  Anyone caught driving while designated HTO commits a third degree felony which is punishable up to five years in prison.
TRAFFIC SCHOOL
You must provide proof of completion within 60 days.Driving School may not be the best option for you because: 1. You can only attend elective traffic school five times in a 10 year period; 2. You can only attend traffic school once within a twelve month period. 3. Some states may not accept traffic school as a means to withholding points.  4. CDL drivers can not elect traffic school as a mean to withholding points. 5. Mandatory court appearance.Traffic School Benefits
Class available at home or online.

No points.

Protecting Insurance rates.For your convenience we have provided a link our home page to the American Safety
Council's website for traffic school that is an approved school by the Department of Highway Safety and Motor Vehicles.
ENTER A PLEA OF NOT GUILTY AND CONTEST THE TICKET
You may enter a plea of not guilty and contest the ticket yourself or retain an attorney. Give us a call.  We provide FREE consultations.  We know how important your license and driving record are to you.  Let us discuss your options and defenses.  The best decision you can make is an informed one.  
YOUR BENEFITS WHEN YOU RETAIN US
No office visit required.

No Court appearance.

Experienced legal help.

Protecting your insurance rates.