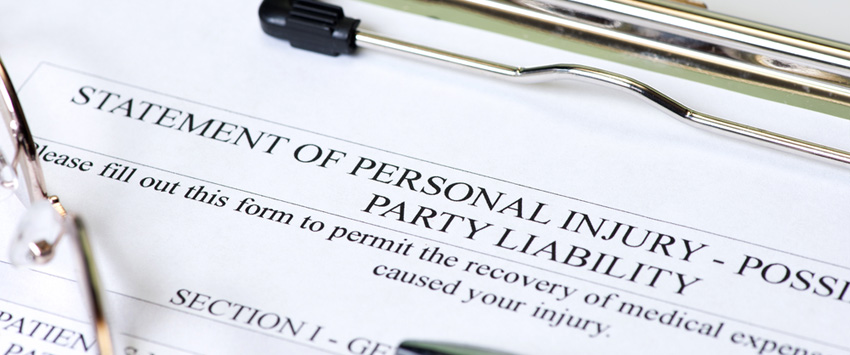 Florida Juvenile Cases
Adolescents are prone to make a variety of mistakes. Unfortunately, these mistakes may be illegal in nature, which can lead to severe legal punishments. Regardless of their age, a criminal record can negatively impact a minor's future employment and educational opportunities.
Juvenile crimes are illegal activities that are committed by people who are below the legal age of 18. Criminal activity among adolescents is continually on the rise. In an effort to limit juvenile crime, law enforcement has become stricter on juvenile crime. Common Florida Juvenile Crimes include, but are not limited to:
Driving under the influence (DUI)
Traffic Violations (speeding and reckless driving)
Drug crimes (possession, selling, or distribution of narcotics)
Violent crimes (such as battery)
Property crimes such as theft, vandalism
Juvenile Crime Consequences
When a parent is contacted by law enforcement because their child is being charged with a juvenile crime, their whole world is turned upside down. Often parents are unsure what to do and they may not always know how to act in their child's best interest. Juveniles that are charged with crimes face legal consequences which can include:
Time in juvenile correctional facilities
Removal from their parents' home
While legal consequences for adults are for punishment purposes, juvenile crime consequences are geared toward the treatment and rehabilitation of the minor.
Juvenile Rights
Just like adults, minors have individual rights and they can protect and defend themselves against their criminal charges. Juveniles have the right to remain silent when questioned by law enforcement, the right to cross examine witnesses who are testifying against them, and the right to an attorney.
If your child is being charged with a juvenile crime, the best thing you can do for them is retain an experienced criminal defense attorney. By retaining the services of a skilled Florida attorney, you are ensuring that your child will receive the legal representation, advice, and information they need to defend themselves against their charges.
FIRST APPEARANCE – WHAT TO EXPECT
The purpose of a first appearance hearing is for a judge to tell you why you were taken into custody. Typical reasons for being arrested are new charges, violation of home detention or probation, failure to appear for court, or a pick up order from another county or state. The judge will look at the paperwork to see if it is proper. If you have new charges, he will look at the police report to see if probable cause exists. Probable cause means that if someone believes the facts stated in the police report, they would believe a crime has been committed. The judge does not decide whether you are guilty or innocent at First Appearance. An assistant public defender will be automatically appointed for this hearing only. He or she will give you any advice that is necessary for the first appearance proceeding.
WILL I BE RELEASED?
The answer depends on your score on the risk assessment instrument. The Department of Juvenile Justice (DJJ) prepares a scoresheet. If you score 12 points or more, DJJ usually recommends 21 days in detention. Listed below are typical outcomes.
If you failed to appear for court in Bay County, you will be given a new court date. You may be released or held for 21 days in secure detention.

For a probation or home detention violation, you may receive 5 to 21 days in detention.

If you received new charges and score 12 or more points, you will

probably

receive 21 days in secure detention. If you scored less than 12 points, you may receive 21 days on home detention. However, the judge has the right to add to your score based on your history and the seriousness of the charges.

You may be held for up to 48 hours on a domestic violence charge, regardless of your score.

If you are wanted in another county or state, you will

probably

be held until that state or county can pick you up, usually no more than 21 days without further hearing.
WHAT HAPPENS NEXT?
If you have new charges in Bay County, you AND your parent or guardian will receive a summons to come to court for your arraignment within two to four weeks.If your charges are from another county or state, the procedure may vary.
ADVICE TO PARENTS
Please answer all questions asked by the judge honestly, but be careful about volunteering too much information. You could hurt your child's case.
Juveniles just like adults have the right to remain silent because anything you say can be held against you. Do not talk to anyone about the facts of your case except your attorney.
 Juveniles just like adults have the right to defend themselves against criminal charges.
—

Right to cross examine witnesses
A juvenile trial is different than a trial for adults. A juvenile trial is a non-jury trial where only the judge determines if the state has proven the case beyond a reasonable doubt. An adult or juvenile being tried as an adult is entitled to a trial by jury.
Juveniles are any unmarried person under the age of 18. A child under the age of 18 being treated as an adult and adult sanctions may be imposed if the child is over the age of 14. There are certain requirements for transferring a juvenile to adult court. Please contact our office.
 Juveniles can face all the same offenses as adults.
Some offenses may apply only to juveniles, such as Possession of Alcohol or Tobacco by a Minor which are criminal offenses and the juvenile can face:
A mandatory license suspension for a minimum of six months with a maximum of one year.

Subsequent violation my result in a license suspension for up to two years.
Juvenile offenses are serious and may have a negative impact on a child's future. The Adult system is structured under the Criminal Punishment Code where unfortunately treatment is not the focus. The Adult system focuses on punishment.
However, the Florida Juvenile System is more focused on treatment and rehabilitation.
  Treatment programs are classified as follows:
Minimum risk non-residential

Low risk residential

Moderate risk residential

High risk residential
Maximum risk residential